The mission of ITEGA du collège de Maisonneuve is to support companies and organizations in their innovation approach and adoption of new knowledge in packaging and food processing to render them both more competitive in food markets and enable them to react proactively to changes in market trends.
ITEGA is a centre of scientific and technical expertise unique in Québec with its integrated product-process-packaging approach.
The centre supports companies from their idea to prototyping and real-world performance testing in order to develop and optimize innovative, market-friendly and sustainable packaging solutions.
ITEGA also intervenes on food processing and preservation processes to address current issues and challenges such as for health foods, clean label approaches or the use of new ingredients.
Advanced manufacturing and additive manufacturing

Agri-food and bio-food sectors

Agri-food processing technologies

Bioproducts

Biotechnology

Circular economy

Design

Industrial design

Materials and advanced materials

Open innovation

Packaging

Polymers

Prototyping

Sustainable development
Food engineering
Process development by enzymatic conversion
Process optimization in the cheese industry
Valuation of Agrobiofood residues in value-added products
Packaging
Development and prototyping of new packaging concepts
Development of an active (antimicrobial) packaging film from biopolymers
Development of innovation solutions for smart packaging using nanoparticles
Increased shelf life of fresh food products with appropriate packaging and preservation processes
Optimization of secondary and tertiary packaging to improve transport performance and reduce costs
Food sector
Bioreactors (2 liters and 100 liters)
Enclosure at controlled temperature and humidity
Gas mixer for modified atmosphere packaging (MAP)
Packaging sector
3D printers (ceramic and filament) and thermoformer
3D printing (ceramic and filament) and thermoformer
GC-MS and HPLC (migration analyses)
Leak detection and seal integrity (large capacity)
Skinpack packing equipment
Top load equipment
Tray sealing machine with or without MAP
Vacuum packaging and MAP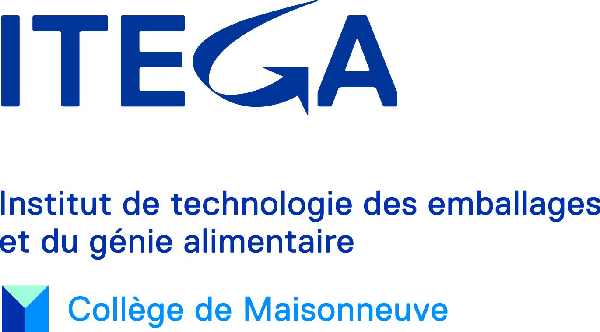 6220, rue Sherbrooke Est, Montréal, H1N 1C1